We returned to the kitchen materials shop today to discover that the materials we liked first time around weren't laminated MDF after all - just laminated chipboard - so we needed to make another selection.
Lana's favourite was what she called "Dirty White" (Code 0811) - with one aspect of the purchase being on her mind… how to keep it looking clean. Lana is holding the floor tile we'll have in the kitchen, to see how it looks.
The alternative (my favourite, Code 0804, but not so easy to keep looking clean) was the more yellow colour:
It's difficult to see the colours properly on the internet, or even take a decent photo of the material in the shop, but they were on display in the same place so this gives an approximate comparison of the two shades of colour: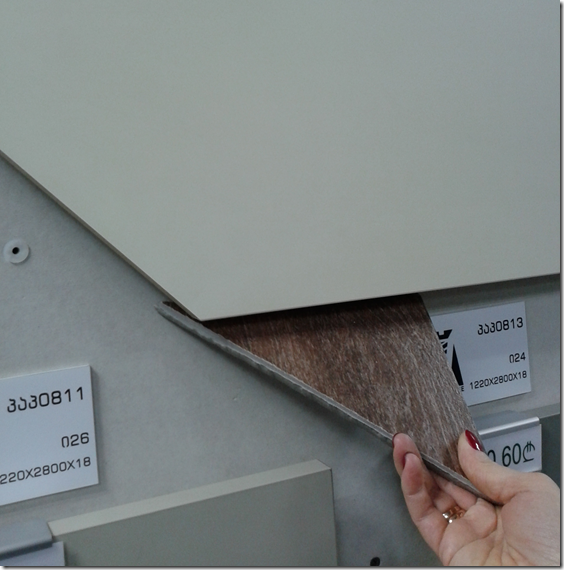 The lower one is definitely a more grey colour. Possibly the closest I could imagine the kitchen looking like in the colour which Lana chose is something like this:
It IS an incredibly difficult thing to decide on - I think the best we can do in a situation like this is to just go for it and, if we don't like it, put up with it and  put it on our list of improvements to make once we've got over the financial hump of getting the place fit to live in.


Please use the contact form if you have any comments or questions
about anything on this website.